N95 vs Surgical vs Procedure masks
All three of the common mask types are required to be registered with the FDA before they are sold.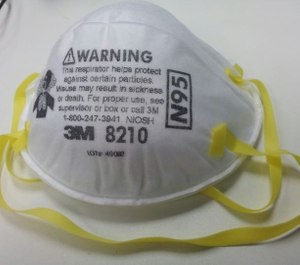 3M N95 particulate respirator mask

N95 Masks

N95 masks are primarily for medical and healthcare professionals.
N95 Masks are the only masks in short supply and should be used by healthcare and medical professions only. What is not widely known is that unless this mask is fitted properly the mask provides very little protection.
Sterile
Primarily for healthcare and medical professionals
Held in place by elastic head and neck bands
Rigid frame and metal nose piece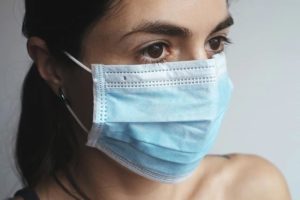 Sterile surgical mask
(shown without Secure Fit mask frame)
Surgical Masks

Surgical masks are usually blue and made of three layers.
Prior to the COVID-19 pandemic, these masks sold for about $0.15 each in March – In July 2020, these masks in part because of short supply have been sold as high as $3.00 each. Mask manufacturers pushed up the capacity and raised the mask prices.
Sterile
Good for consumers
Usually held in place with two bands
Frameless
May or may not have metal nose piece
Procedure Masks

Similar to surgical masks except with different fitting (usually) and are not sterile.
Procedural are roughly identical to surgical masks, but are not sterile.
They come in three levels of protection called ASTM.
When worn snugly with zero gaps between face and outside air:
Level 1 is not meant for fluid blocking and has 95% efficacy against bacterial spread.
Level 2 is meant to block bodily fluid transmission and has 98% efficacy.
Level 3 is meant for aerosol and has 98% efficacy.
Readily available
Good for consumers
Held in place with elastic ear loops
Frameless
The mask frame is designed to wear outside of a standard mask and be used indefinitely. We recommend ASTM level 2 procedural masks which we also offer for sale here.
Powered by AZEXO Shopify page builder