At Connecticut Biotech, we strive to create simple solutions solving complex problems by utilizing science, technology, academia, innovation, and commercial expertise for the creation of readily usable products brought to market quickly, affordably, and safely for all.
The Need For a More Effective Mask Arises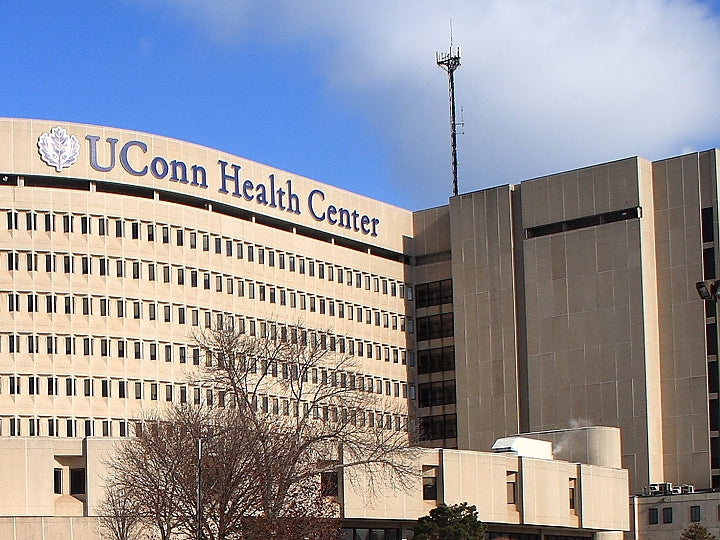 Doctors and staff at the UCONN medical center wanted a better fitting and safer surgical mask that could closely match the effectiveness of a fitted N95 mask. Thus began the quest to develop an innovative solution.
The First Prototype is Developed and Tested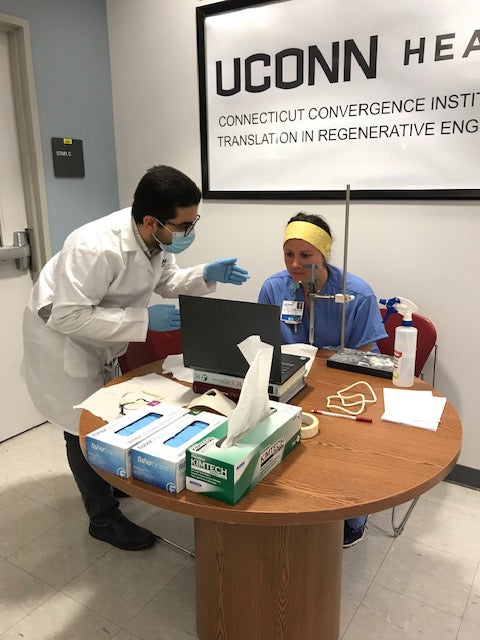 Under the direction of Dr. Laurencin, graduate students of the CT Convergence Institute, developed a "mask frame" that acts as an exoskeleton to be worn outside of a traditional procedure/surgical mask which simultaneously decreases the amount of non-filtered air flow while providing additional comfort. Additional techniques were developed to allow for custom production for an individual's specific facial measurements simply using a person's profile and face next to a reference object.
April 2020

Research Begins

Connecticut Biotech is Founded

Don Vaccaro is no stranger to being a successful pioneer in various industries. In May of 2020, he formed Connecticut Biotech with the mission of providing safer, more comfortable and less expensive PPEs and related medical supplies. By working closely with Dr. Laurencin and his team, Connecticut Biotech built a production lab in South Windsor, Connecticut.
CT Biotech Launches the Secure Fit Mask Frame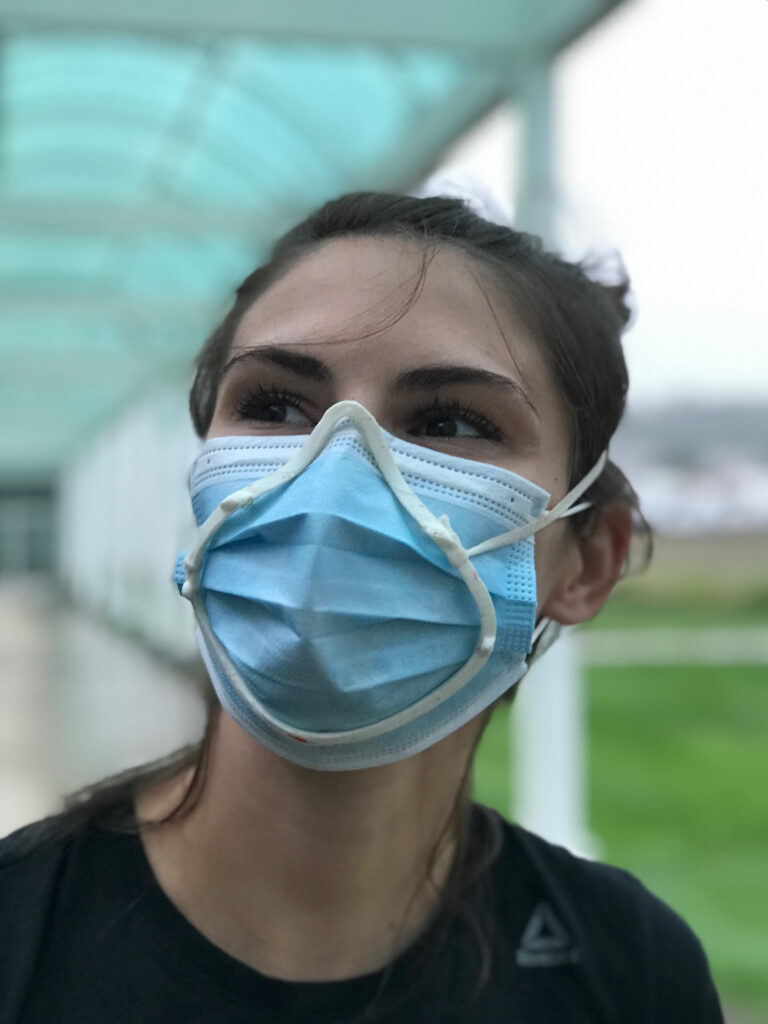 Connecticut Biotech began providing its innovative Secure Fit face mask frame to health institutions with plans to expand access to the public with priority given to front line workers, educators, and law enforcement.
Connecticut State Representatives Visit CT Biotech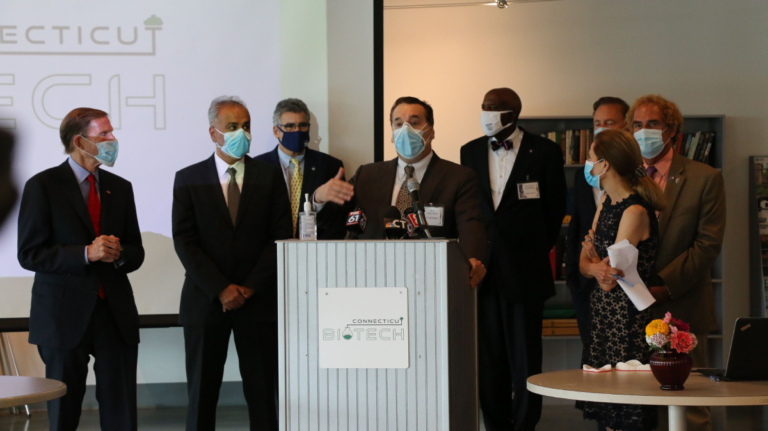 Connecticut Governor Ned Lamont, Lieutenant Governor Susan Bysiewicz, and U.S. Senator Richard Blumenthal joined University of Connecticut's President Tom Katsouleas in speaking at the labs of Connecticut Biotech on August 12, 2020. The facilities were evaluated and attended by major news outlets. Along with Connecticut Biotech faculty, speakers also included doctors, scientists, school administrators, state representatives, and an emergency room nurse.
A New and More Effective Version is Released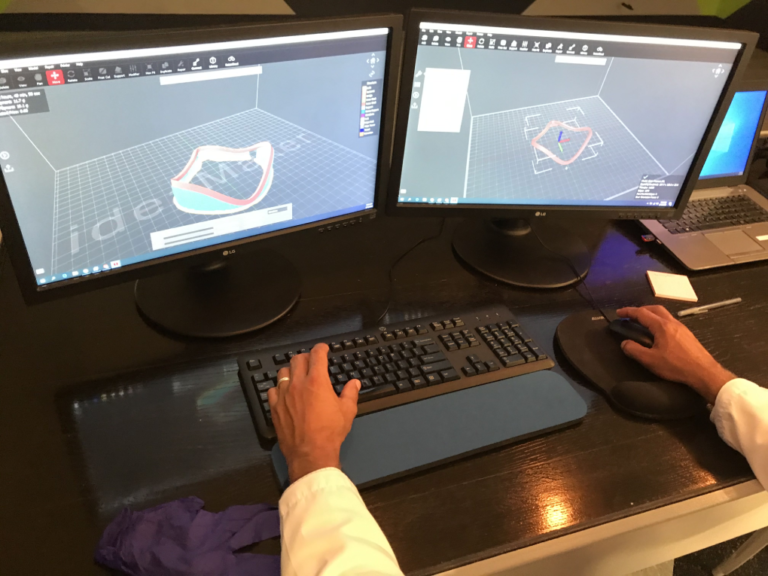 In line with Don Vaccaro's vision of keeping Connecticut Biotech's products innovative through real-world feedback, an enhanced design was developed in conjunction with University of Connecticut improving comfort and reusability while decreasing production times.The team continues iterative development and refinements to the overall process. "We treat this as a living product", says Mr. Vaccaro. "We actively listen to feedback from medical professionals and consumers. The knowledge gained from having such a close relationship with actual users of this first product is injected back into the process."
August 2020

Product Revision

September 2020

Giving Back to the Community

CT Biotech Donates Face Mask Frames to Schools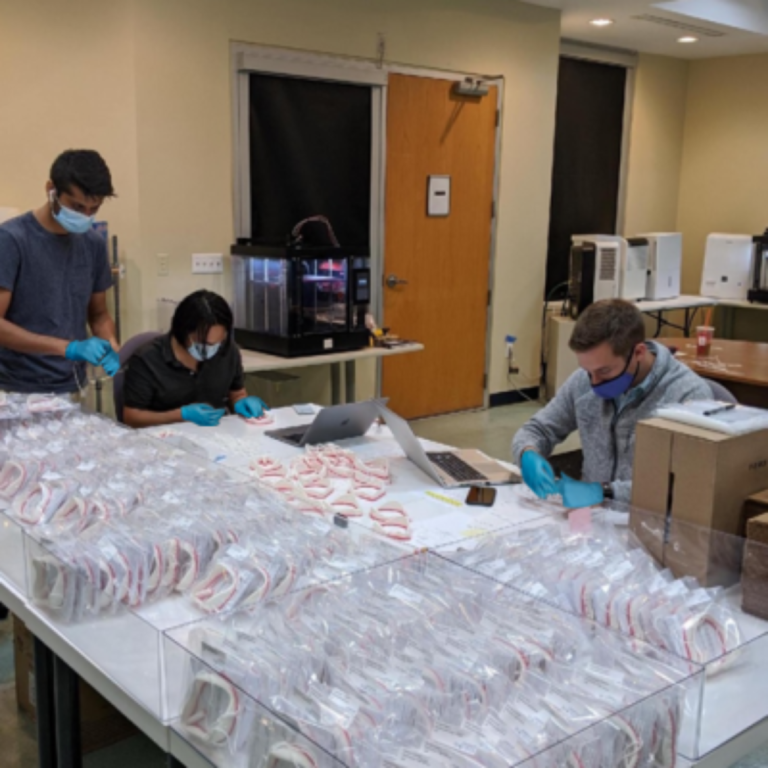 As students return to school, it is important that teachers have their mind on educating instead of being concerned about contracting COVID-19. In efforts to improve safety, Connecticut Biotech donated a first batch of hundreds of custom fit face mask frames. "It's the right thing to do.", said Bruce Morris, Managing Director of Connecticut Biotech. "We want the folks in charge of taking care of our kids to be as protected as possible. Our product, the Secure Fit face mask frame, helps them do that."